ARTICLES
Accident or Intelligent Design?

Did the Universe Have a Beginning?
Why is Only Earth Suitable for Life?
Is the Universe a Product of Design or Chance?
Was Darwin Right About the Eye?
Where are Darwin's Predicted Fossils?
Are Humans the Result of Evolution?
Is a Designer Revealed in Creation?

TRANSLATIONS
> Hindi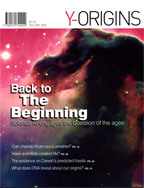 Click here to read articles from Y-Jesus Magazine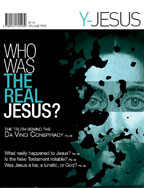 Contact Us
Please submit any Questions, Comments, or Suggestions regarding our organization in the Form below.

Click to Play Video
"What is it that breathes fire into the equations and makes a universe for them to describe? …

Up to now, most scientists have been too occupied with the development of new theories that describe what the universe is to ask the question why?"

Stephen Hawking
(British astrophysicist)